I started this podcast as a way to capture my journey to beekeeping and documenting my many hobbies from how I started to where I found success through the process. Why Beekeeping? In 2012, we visited my sons allergist where he mentioned how local honey can be a great way to combat seasonal allergies.
In 2017, I had the means to keep beehives and I finally took the plunge and signed up for a beekeeping class locally. Around the same time I was also reading Gary Vaynerchuk's "Crush It! & Crushing It!" books. It inspired me to take the plunge and get back into podcasting again.
For season 1, I focused on documenting the journey around Beekeeping.
With season 2 and 3, I started reaching out to others that were likeminded entrepreneurs, speakers, writers, authors, actors, producers and learning about their journey.
Here's a list of all the episodes published on the podcast. As an educator, I like to focus on education and learning how things work.
In this episode, I get to speak with the host of the unconventional leader's podcast, Heather Parady. She has a master's in counseling and loves the topic of mental health. No wonder we are so attracted to each other in that mind because we love mental health. We love...
read more
In this episode, we get to speak with Lucy Ruth. She's a visionary motivational speaker, entrepreneur, and a graduate of the Institute of machine tool technology. She's multi-talented and passionate about empowering her community. She works in a lab as an advanced lab...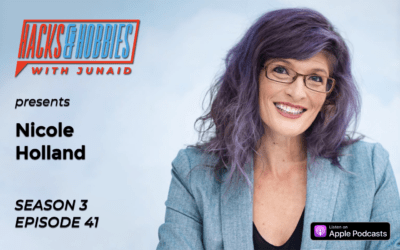 In this episode, we get to speak with Nicole Holland. The Founder of Interviews that Converts. She helps innovative companies amplify their reach, reputation and revenue through podcasts. She initiates in creating and executing a custom designed strategy and...
In this episode, we speak with Scott Aaron. He is an internationally acclaimed and award-winning online marketer, best-selling author, top podcaster, and speaker.He was considered by many as the go-to specialist when it comes to converting traffic, establishing...
In this episode, we get to speak with Gina Molinari, Affectionately known as Gina Mo, She is a Confident Communication Coach and online marketing strategist, TEDx speaking coach, and Keynote Speaker. She helps entrepreneurs communicate clearly, confidently, and...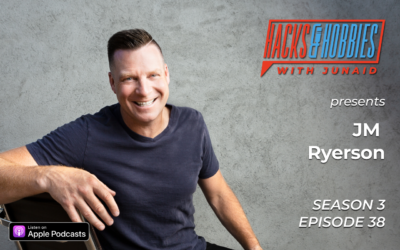 In this episode we get to speak with JM Ryerson, JM Ryerson is an entrepreneur who has been building companies and leading sales teams for over 16 years. JM is also the co-founder and CEO of Let's Go Win, a company dedicated to helping people around the world live...
In this episode, we get to speak with Adam Mendler. He is the Chief Executive Officer of The Veloz Group. He co-founded and oversaw ventures across various industries, Beverly Hills Chairs, a leading office furniture e-tailer. Custom Tobacco, a one-of-a-kind cigar...