I started this podcast as a way to capture my journey to beekeeping and documenting my many hobbies from how I started to where I found success through the process. Why Beekeeping? In 2012, we visited my sons allergist where he mentioned how local honey can be a great way to combat seasonal allergies.
In 2017, I had the means to keep beehives and I finally took the plunge and signed up for a beekeeping class locally. Around the same time I was also reading Gary Vaynerchuk's "Crush It! & Crushing It!" books. It inspired me to take the plunge and get back into podcasting again.
For season 1, I focused on documenting the journey around Beekeeping.
With season 2, I started reaching out to others that were likeminded entrepreneurs, speakers, writers, authors, actors, producers and learning about their journey.
Here's a list of all the episodes published on the podcast. As an educator, I like to focus on education and learning how things work.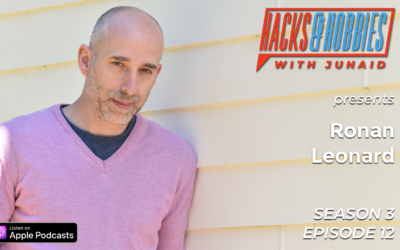 In this episode, I get to speak with Ronan Leonard, he's a specialist in creating mastermind programs. Most self employed professionals struggle to build their expertise and to sustain nimble revenue and have the impact their skills warrant. And what's really amazing...
Get the latest podcast alerts