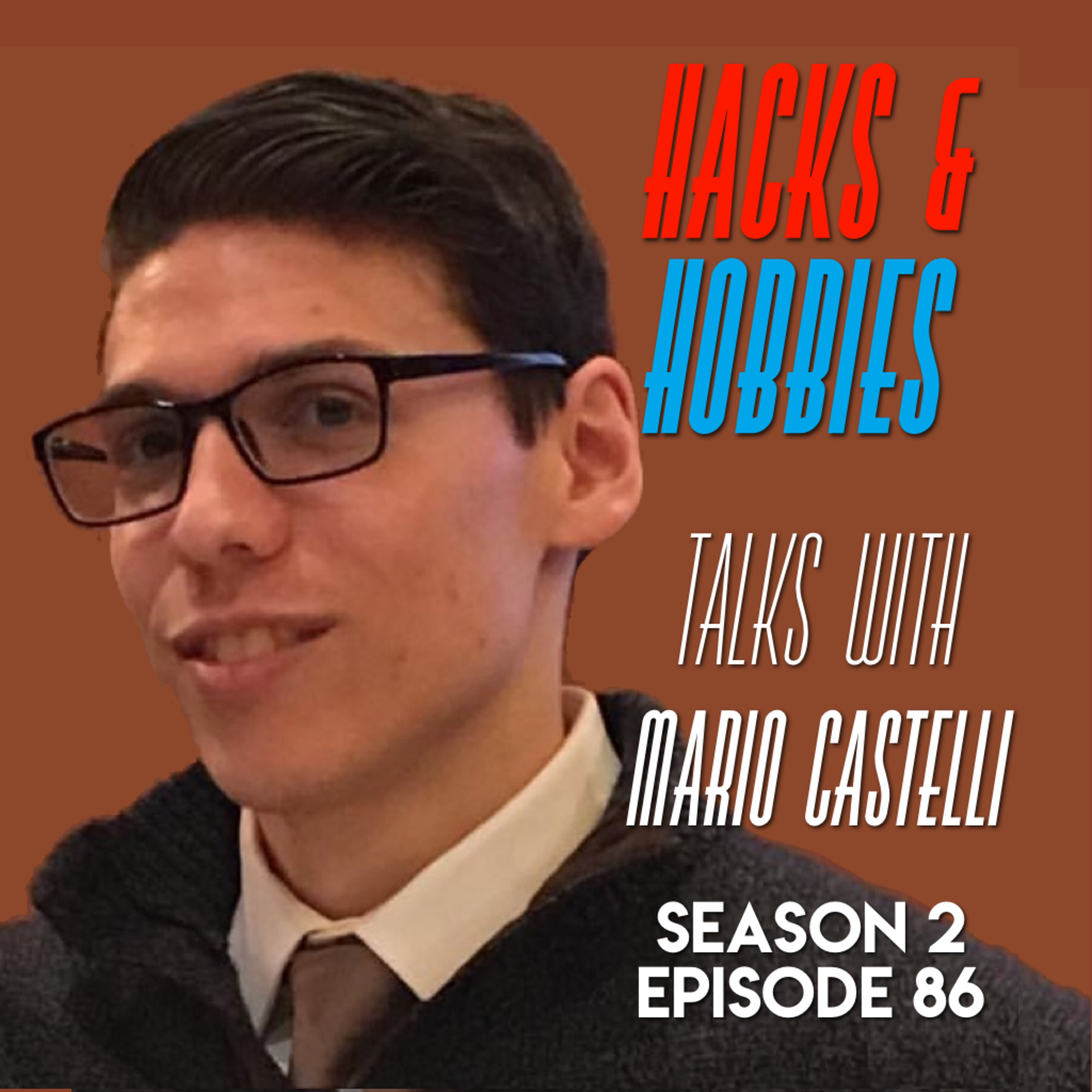 In this episode, we get to speak with Mario Castelli. He's a driven passionate individual that views the world through Kaleidoscope vision.
We're going to dig a little bit more on what that all means. He is a recent graduate with a degree in English and History. He has a ton of experience with children both in special needs child inclusion, mainstreaming with individual education programs, as well as applied behavior analysis and generalize classrooms.
He is a passionate writer and he's been doing a ton of writing on Odyssey network.
Mario can be reached at
——Sponsorship——
This podcast brought to you by our generous sponsors. It is hosted by Anchor and distributed to the many platforms available to you to listen on. If you're interested in sponsoring this podcast please connect on the networks below.
——Connect Here!——
You can find Hacks & Hobbies on these popular social media networks:
Facebook: fb.com/hacksandhobbies
LinkedIn: linkedin.com/company/hacksandhobbies
Instagram: instagram.com/hacksandhobbies
Twitter: twitter.com/hacksandhobbies
or through our website: hacksandhobbies.com
—
Support this podcast: https://anchor.fm/hacksandhobbies/support