Walk-through journeys of entreprenuers that is helping thousands redefine what success looks like. Not only do you get to learn about the guests, but also follow along how they made a massive change in their lives by taking solid calculable action
Today I got to speak with Jason Portnoy. Entrepreneur, venture capitalist, and author Jason Portnoy began his career at PayPal, working closely with technology icons like Peter Thiel, Elon Musk, Max Levchin, and Reid Hoffman. He served as the first Chief Financial...
read more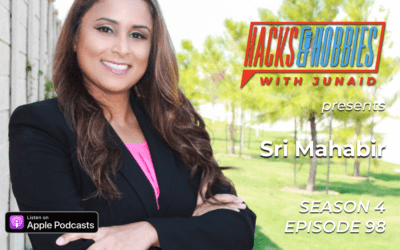 Join us for this inspiring episode of Journey of an Entrepreneur where Sri Mahabir shares her journey of how she overcame her fears of being on camera and helped others share their stories to build visibility for their brand. From starting her business as a virtual...
In this episode, we speak with Kirstie Rickert, the CEO of More Prints and other successful companies. Kirstie shares her inspiring journey from being an artistic black sheep of the family to becoming a successful entrepreneur. She discusses how she started and grew...
In this episode of the podcast where we explore the journey of Ryan Cote, who founded the morning upgrade and runs a successful marketing agency with his family. He shares his story of entrepreneurship, personal development, and creating multiple streams of revenue....
Join us in this episode as we talk to the founder of Trek Mage, Irinia Poddubnaia, about her journey of starting a business in China, running an e-commerce company, and developing a software to help e-commerce providers with tracking and customer communication. Hear...
In this episode, we talk to a successful entrepreneur about his journey from making poor decisions and serving time in prison to discovering his passion for technology and website design. He shares his ups and downs, how he navigated through life's setbacks, and how...
In this episode of the Magical Life, Health, Wealth, and Weight Loss Podcast, we speak with a natural health practitioner who shares her journey of reconnecting with nature and treating herself with respect. From a difficult childhood to an unhappy marriage and...