Walk-through journeys of entreprenuers that is helping thousands redefine what success looks like. Not only do you get to learn about the guests, but also follow along how they made a massive change in their lives by taking solid calculable action
In this episode we have a remarkable guest, as we sit down with the visionary Vinnie Potestivo. Let's welcome Vinnie to delve into the intriguing realms of creativity, process, and the evolution of media and content. From humble origins to groundbreaking achievements,...
read more
In this episode, we're embarking on a captivating journey through the power of persuasion, emotion, and the secrets that make ideas stick. Join us as we explore the secrets of persuasion, emotion, and the power of unforgettable ideas. Our guest, an expert in...
Discover the profound philosophy behind podcasting in this episode of Hacks and Hobbies with your host, Junaid. Whether you're a podcaster or a listener, you'll explore the multifaceted nature of podcasting as an opportunity, a therapeutic outlet, a challenging...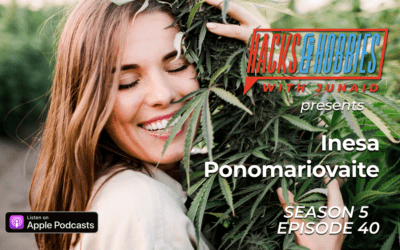 In this episode of Hacks and Hobbies, we are joined by Inesa Ponomariovaite, the founder of Nisos Hemp. Inesa shares her extraordinary journey, from facing personal challenges and adversity to discovering her mission to fight cancer. Learn how Inesa's determination...
In this episode of Hacks and Hobbies, your host Junaid shares the untold story of podcasting as a remarkable learning tool. Tune in as he reveals how creating a podcast about beekeeping led to incredible knowledge acquisition, the importance of diverse perspectives...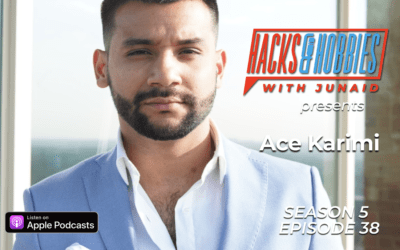 In this episode of Hacks and Hobbies, we sat down with real estate entrepreneur Ace Karimi. Ace shares his remarkable journey from being a young refugee to building a multi-million-dollar real estate portfolio. Learn about the importance of mentorship, the secrets to...
In this episode of Hacks and Hobbies, we get to explore the deeply personal connection between podcasting and self-care. He shares his journey from humble beginnings in podcasting to how it has become a powerful outlet for self-expression and self-care. Discover how...