Welcome to the
Hacks & Hobbies podcast
In this episode, we get to speak with Brian Schulman. He is the Founder & CEO of Voice Your Vibe. Forbes Featured Entrepreneur, Linkedin Top Voice 2018, an Advisor, Board Member and a Speaker. He has 21 years of enterprise experience leading organizations and...
read more
Today we get to speak with Billy Samoa Saleebey an entrepreneur, podcast host, and award-winning filmmaker (Rolling). He has led learning and development organizations for some of the most disruptive companies in the world, including Tesla, where he was Head of Global...
Chris is the CEO / Co-Founder of FlowChat. A saas company that has a unique way of acquiring new customers. Their organic tool & strategies have led to boost their company and others' to over $100k/mo in revenue. While Chris isn't building businesses, he's...
Today we get to speak with Nancy Barrows M.S. SLP-CCC a Keynote Speaker and the Creator and Founder of "The Chick With The Toolbelt" Program, a guided discovery into finding your voice and how to express it in a way that feels authentic in order to build your network,...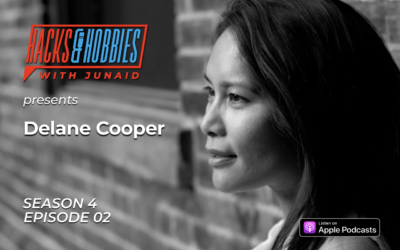 Today we get to speak with Delane Cooper a Dreamatizer, she dreams people's stories into jewelry. Her process involves meditation, sleep where the design & story come to her, she then creates and makes the finished piece of jewelry which also comes with a written...
An Engineering Technologist by education and trade. DRIVEN by discovery and FOCUSED on service. An entrepreneur and content creator dedicated to building collaborative communities. Husband, father, traveler Our Guest James Hicks LinkedIn :linkedin.com/in/jhicksWebsite...
Dr. Laura Jaget is the creator of HOW TO LIFE®, a brand that teaches life skills to students of all ages.Akin to Adulting 101, the How To Life podcast and a YouTube channel feature audio and short video tutorials called Mominars® that provide instruction, information,...