I started this podcast as a way to capture my journey to beekeeping and documenting my many hobbies from how I started to where I found success through the process. Why Beekeeping? In 2012, we visited my sons allergist where he mentioned how local honey can be a great way to combat seasonal allergies.
In 2017, I had the means to keep beehives and I finally took the plunge and signed up for a beekeeping class locally. Around the same time I was also reading Gary Vaynerchuk's "Crush It! & Crushing It!" books. It inspired me to take the plunge and get back into podcasting again.
For season 1, I focused on documenting the journey around Beekeeping.
With season 2 and 3, I started reaching out to others that were likeminded entrepreneurs, speakers, writers, authors, actors, producers and learning about their journey.
Here's a list of all the episodes published on the podcast. As an educator, I like to focus on education and learning how things work.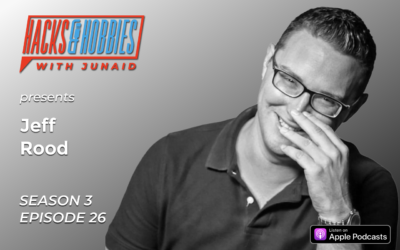 In this episode, we speak with Jeff Rood, An independent film producer and director that specializes in team building and on set relationships. He strives to create an environment where every member (cast and crew) knows they are instrumental and essential to the...
read more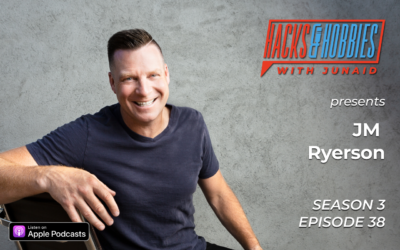 In this episode we get to speak with JM Ryerson, JM Ryerson is an entrepreneur who has been building companies and leading sales teams for over 16 years. JM is also the co-founder and CEO of Let's Go Win, a company dedicated to helping people around the world live...
In this episode, we get to speak with Adam Mendler. He is the Chief Executive Officer of The Veloz Group. He co-founded and oversaw ventures across various industries, Beverly Hills Chairs, a leading office furniture e-tailer. Custom Tobacco, a one-of-a-kind cigar...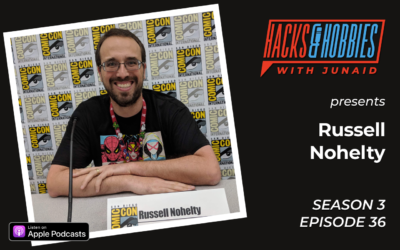 In this episode we get to speak with Russell Nohelty, He is a USA Today bestselling author, publisher, and consultant. He runs the small press publisher Wannabe Press and The Complete Creative, which helps creatives build better businesses. He runs successful...
In this episode, we get to speak with Jesse Cruz, he lives in upstate New York with his wife and children. The Cruz family currently serves at Cross Creek Church. He has proudly served our country as an Iraq War Veteran of the U.S. Army. Jesse is the Program...
In this episode, we get to speak with Jodi Krangle, Podcast host at Audio Branding: The Hidden Gem of Marketing. She also voiced national and international commercial campaigns for companies like Bissell, Kraft/Capri Sun, and Visit Orlando, narrated documentaries,...
In this episode we get to speak with Jason Cutter, he is a founder and CEO of CCG, grew up in Fremont, California. He has a bachelor's degree in marine biology (with a lot of time spent with sharks) from UC Santa Cruz, an MBA from Southern New Hampshire University,...