Welcome to the
Hacks & Hobbies podcast
Walk-through journeys of entreprenuers that is helping thousands redefine what success looks like. Not only do you get to learn about the guests, but also follow along how they made a massive change in their lives by taking solid calculable action
In this episode, we get to speak with Brian Schulman. He is the Founder & CEO of Voice Your Vibe. Forbes Featured Entrepreneur, Linkedin Top Voice 2018, an Advisor, Board Member and a Speaker. He has 21 years of enterprise experience leading organizations and...
read more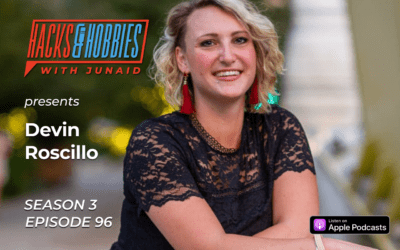 Today I get to speak with Devin Roscillo, She is an Activation and Mindset Coach who helps women claim their confidence and become their fullest, boldest selves.Devin helps female entrepreneurs step into their confidence so they can love themselves fully and take...
Today we get to speak with, Tammy Fink, WOW! Factor Author/Speaker/Consultant who supports established online business owners by creating unique client connections and retention strategies that will BLOW YOUR CLIENTS' MINDS. She has over 30 years of experience in...