I started this podcast as a way to capture my journey to beekeeping and documenting my many hobbies from how I started to where I found success through the process. Why Beekeeping? In 2012, we visited my sons allergist where he mentioned how local honey can be a great way to combat seasonal allergies.
In 2017, I had the means to keep beehives and I finally took the plunge and signed up for a beekeeping class locally. Around the same time I was also reading Gary Vaynerchuk's "Crush It! & Crushing It!" books. It inspired me to take the plunge and get back into podcasting again.
For season 1, I focused on documenting the journey around Beekeeping.
With season 2 and 3, I started reaching out to others that were likeminded entrepreneurs, speakers, writers, authors, actors, producers and learning about their journey.
Here's a list of all the episodes published on the podcast. As an educator, I like to focus on education and learning how things work.
In this episode, I get to speak with the host of the unconventional leader's podcast, Heather Parady. She has a master's in counseling and loves the topic of mental health. No wonder we are so attracted to each other in that mind because we love mental health. We love...
read more
In this episode, we get to speak with Yvonne Dam. Helping driven business owners to double their turnover not their hours by 1:1 online coaching. She coaches you to do a bucket load of work in very little time, so you can grow your business at your own pace and go to...
In this episode, we get to speak with Nancy Cook. She is a Speaker and a Coach from Springfield, Massachusetts.She's a top-ranked master Mountain, Cross Country, Marathon Runner, Waterskier, 20-year PSIA certified Alpine Ski Instructor, and Coach.Nancy is also a...
In this episode, we get to speak with ST Rappaport. She is a Relationship Photographer and loves working with couples. Her job is to take pictures of couples in their best state. She loves seeing powerful chemistry between people. After many photoshoots and seeing how...
In this episode, we get to speak with Zhenya Zerkalenkov. He is the co-founder of House of Creators along with Vlada. With their YouTube channel and Podcast, their goal is to help creators build a fulfilling life by teaching them how to build an online business around...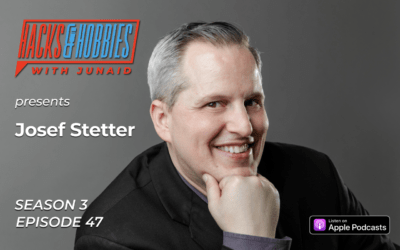 In this episode, we get to speak with Josef Stetter. For over 16 years, Josef Stetter has incorporated humor, energy, passion, and full self-expression into his personal and professional life. He is an Award-Winning & International Best-Selling Author of "Canada...
In this episode, we get to speak with Steve Sullivan. He's a confidence coach, he guides people to discover what makes them unique to shine and be successful. If you suffer from imposter syndrome or struggle to find value in your current work and relationships, he's...