I started this podcast as a way to capture my journey to beekeeping and documenting my many hobbies from how I started to where I found success through the process. Why Beekeeping? In 2012, we visited my sons allergist where he mentioned how local honey can be a great way to combat seasonal allergies.
In 2017, I had the means to keep beehives and I finally took the plunge and signed up for a beekeeping class locally. Around the same time I was also reading Gary Vaynerchuk's "Crush It! & Crushing It!" books. It inspired me to take the plunge and get back into podcasting again.
For season 1, I focused on documenting the journey around Beekeeping.
With season 2 and 3, I started reaching out to others that were likeminded entrepreneurs, speakers, writers, authors, actors, producers and learning about their journey.
Here's a list of all the episodes published on the podcast. As an educator, I like to focus on education and learning how things work.
In this episode, we get to speak with Brian Schulman. He is the Founder & CEO of Voice Your Vibe. Forbes Featured Entrepreneur, Linkedin Top Voice 2018, an Advisor, Board Member and a Speaker. He has 21 years of enterprise experience leading organizations and...
read more
Today we get to speak with Saad Reza. He's the reason I've been part of the Team Velocipede and rode my road-bike over 1500 miles in the better part of 2017. I was introduced to him as a cyclist back in 2016 and we've been friends ever since. Saad is the go-to-mentor...
Today, we get to speak with Abigail Sinclair, She is the Founder and CEO of the Human Network Connection. She helps entrepreneurs and podcasters how to grow their network through guest appearances on podcasts. With the help of media sheet that enable podcasters pick...
Today, I get to speak with Christopher McPhee. He is a Project Manager, PMP Exam Trainer and a Professional Photographer known as CAMERA GUY, Social Media Content Producer and a Podcaster. He is a Retired U.S. Army Veteran, and Green Beret turned professional...
Today, I get to speak with Cory Carter. He is a Medical Device Commercial Leader. A VP/Director - Sales, Market Development, and Marketing.He is a highly entrepreneurial and proven commercial leader in medical devices and healthcare services, including business...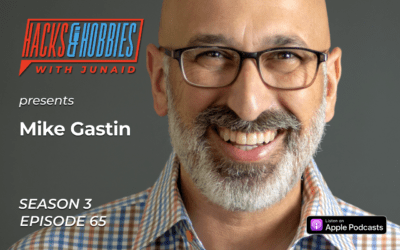 Today I get to speak. Today I get to speak with Mike Gastin. So How did I discover Mike Gastin. I first watched his YouTube video about the cybertruck and how it was a Branding Marvel. Now we all have heard of the Cybertruck by Tesla and the internet going crazy over...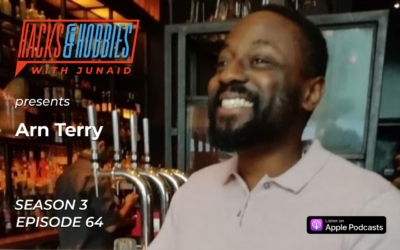 Today we get to speak with Arn Terry. He is an International HeadHunter. A Social Media Blogger who focuses on Gratitude, Appreciation and chose to have fun along the way. He helps turn your passion or hobby into profit and can help raise your social media presence....