Welcome to the
Hacks & Hobbies podcast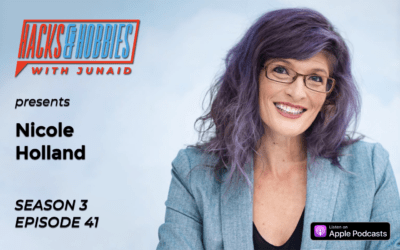 In this episode, we get to speak with Nicole Holland. The Founder of Interviews that Converts. She helps innovative companies amplify their reach, reputation, and revenue through podcasts. She initiates creating and executing a custom-designed strategy and facilitates...
read more
In this episode, I get to speak with Engel Jones. He was born and raised in the Twin island of Trinidad and Tobago, and he loves great conversation. He's an entrepreneur, life coach, and the podcast host of the 12 minute convo. His passion is to help you find...
read more
Today I'm honored to bring my really good friend Chris Williams to the podcast. He's the reason I've been consulting clients all over the world to build their Home Studios. Chris spends most of his time raising his five kids, exploring world communities, and trying...