Walk-through journeys of entreprenuers that is helping thousands redefine what success looks like. Not only do you get to learn about the guests, but also follow along how they made a massive change in their lives by taking solid calculable action
Today we get to speak with Hala Taha dubbed the "The Podcast Princess," who is the host of Young and Profiting (YAP) Podcast, frequently ranked as a #1 Education podcast across all apps. Hala is also the founder and CEO of YAP Media, a social media and podcast...
read more
Michael DeLon serves business experts and thought leaders to create a book without writing a word. As a #1 Amazon Best-Selling Author and America's Foremost Authority on Credibility Marketing, he teaches how to establish and market your credibility to gain more...
Today I get to speak with Keith Pelzer He is identified on Social media by name or by thekonvos everything productive centers around a conversation. Keith is a Grammy award-winning producer with years of creative experience in sound and music. Also a pastor, husband,...
Today I get to speak with my good friend Heather Parady. Heather used to be a therapist and then decided to take the leap into the online space to see what kinda damage she could do there. She started as a photographer and freelancer, ended up podcasting (over 1000...
Today I get to speak with Dan Shinder. Dan has built a global presence with over 1 million active followers reaching millions more people a week, and growing by 4,500 a week from over 130 countries, reaching millions more people a month using content marketing on...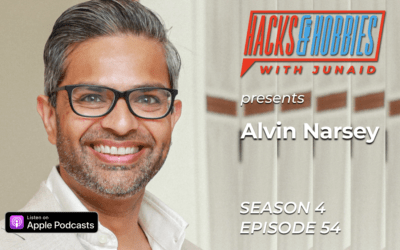 Today, I get to speak with one and only Alvin Narsey. Alvin has had an exciting journey buying and selling multiple Pharmacy Businesses in Australia over the past 16 years. He is known for his ability to simplify the fundamentals of growing retail businesses. Alvin...
Today we get to speak with Alex Moses. Alex is a serial entrepreneur and one of the most esteemed and sought-after human behaviorists in the world. At age 29 Alx sold his first business for 9 figures. Since then, he has helped launch numerous start-ups as well as...